Availability
We are sorry, this accommodation is not available to book at the moment
General
The Costa Brava Beach Apartment
is a family-friendly property, only a short walk away from the sea.
Total capacity:
Two double bedrooms for up to 4 adults
One children's bedroom with 2 bunk beds for up to 4 children
Useful things to know:
The apartment is located a few blocks from the beach, in a quiet building near the town centre
The closest airports are Girona, which is about 30 minutes by car, and Barcelona, about 1 hour and 20 minutes away by car
Central heating
Air conditioning
Toys and books available for children
Both balconies are equipped with anti-fall protection
High speed wireless internet
Fully equipped kitchen with oven, microwave and dishwasher
Washing machine and dryer
Fresh towels and linens provided
---
The Costa Brava Beach Apartment is a light-filled and newly renovated property, ideal for a large family or two families travelling together. It is located in the centre of Sant Feliu de Guíxols, a charming town in the heart of the Costa Brava. The beach is a very short walk away, as are the town's restaurants, cafés and shops.
The spacious apartment is about 90m², equipped with modern appliances and decorated stylishly and with great attention to detail. There are three bedrooms: two double ones and a third one with two bunk beds (and two trundle beds), which is perfect for young children to share. The apartment comes equipped with many toys and books to entertain younger guests. There is also a large bathroom with a wide shower, including two showerheads.
Additionally, there are two tastefully decorated terraces, a large one with a chill-out area and a smaller one that is connected to the living room. Both have an anti-fall protection for children's safety and parents' peace of mind.
The vintage-style kitchen has been completely renovated and is equipped with a Nespresso machine, blender, toaster and juicer. The kitchen is also equipped with a microwave, dishwasher and washing machine, which is particularly helpful for guests planning longer stays. Linens and towels are also provided.
Both the centre of town and the beach are a short walk away, and there is also free parking available close by.
Check-in time
15:00
Check-out time
11:00
Minimum Stay
There is a 5-night minimum stay in the summer months.
Prices from
FROM: 100-270 Euros per night depending on the season
Cleaning fee per stay: 80 Euros
A refundable 300 Euros damage deposit is requested by the owner.
Please contact us for a precise quote.
Deposits / Cancellations
Depending on the season, different cancellation policies apply. We will be happy to send you a quote with all necessary details.
A refundable 300€ damages deposit is also required.
Pets
Pets are not allowed at the apartment.
Facilities
Air conditioning
Balcony
Coffee Machine
Dining area
Dishwasher
Fully equipped kitchen
Hairdryer
Heating
Microwave oven
Oven
Parking
TV
WiFi
Room 1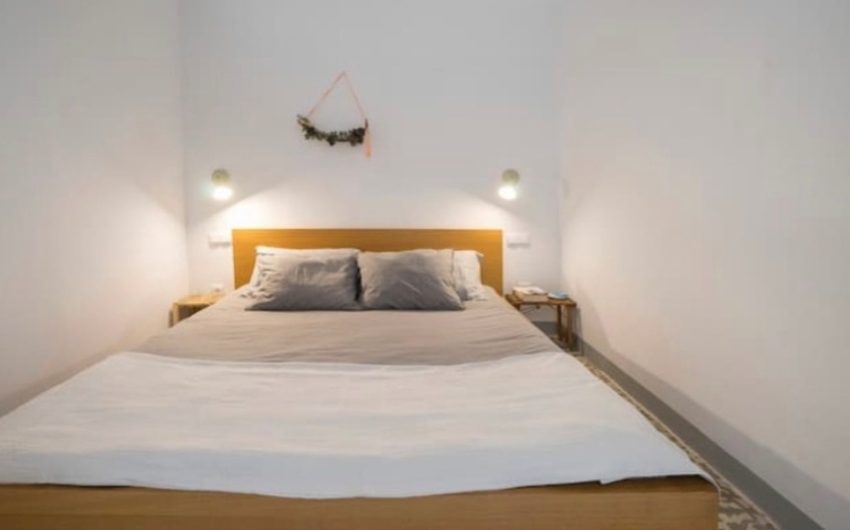 First double room: with a comfortable queen-size bed as well as 2 night stands and individual reading lamps.
Room 2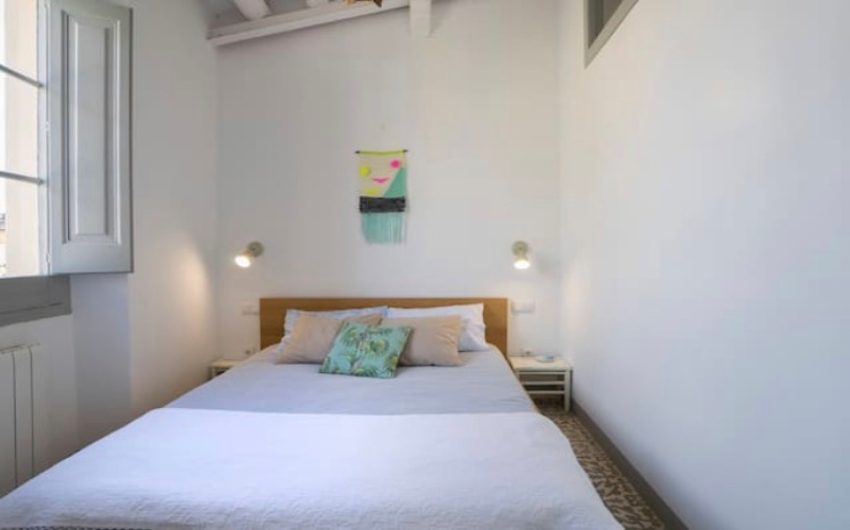 Second double bedroom: bright, with a comfortable queen-size bed as well as 2 night stands and individual reading lamps.
Room 3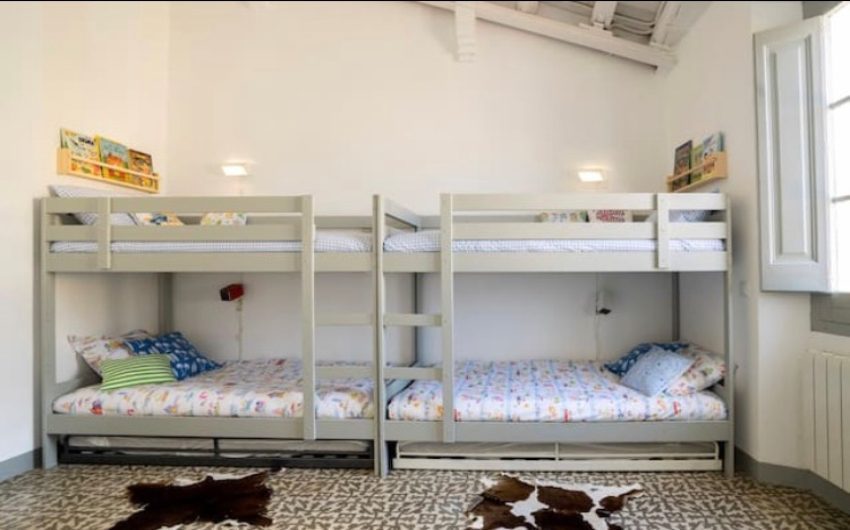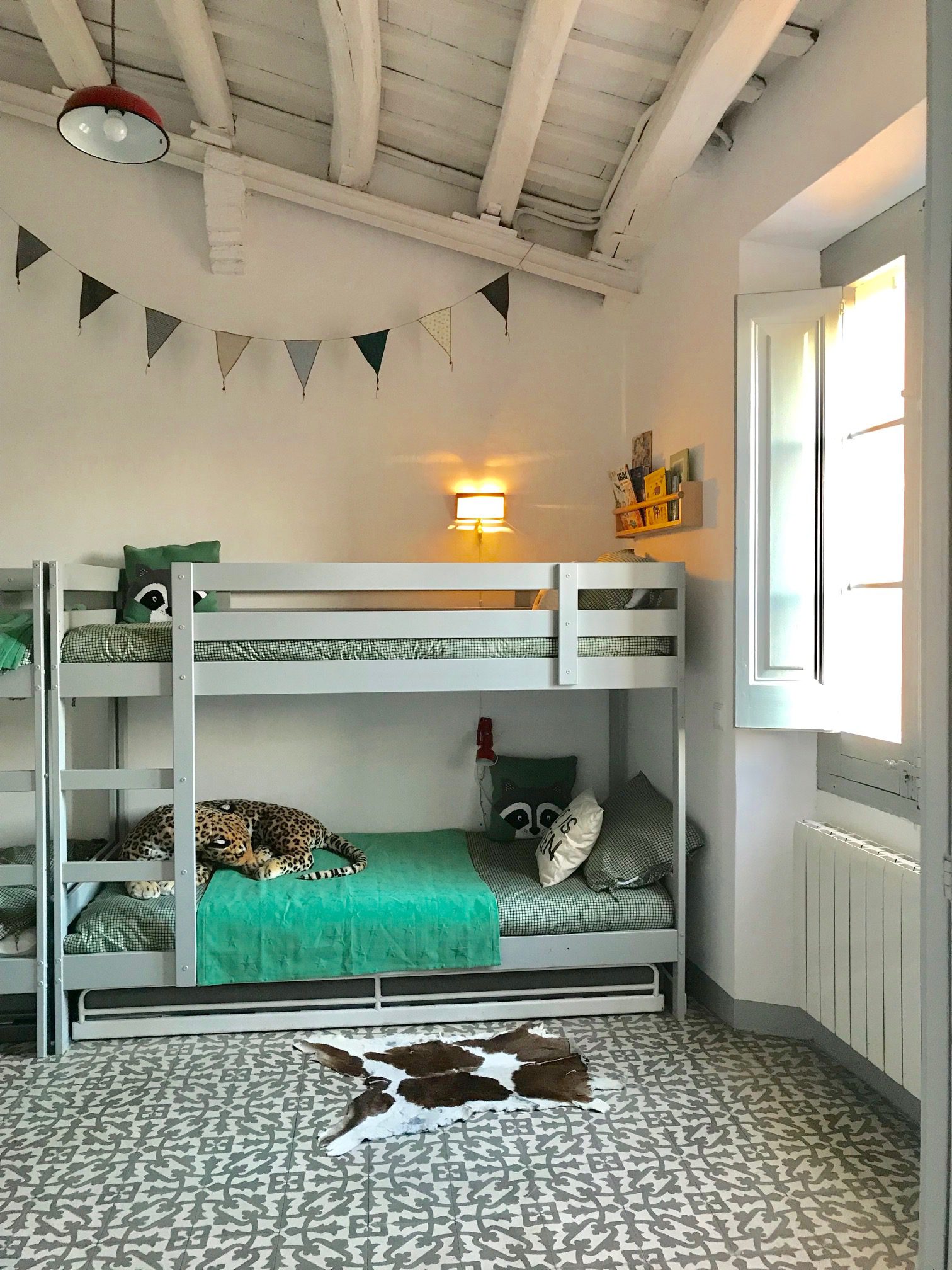 Kids room: bright and spacious, it features 2 bunk beds ideal for up to 4 children. The room has plenty of storage space in large closets. There are also many toys and books for the kids to enjoy!

Crib/travel cots
Blankets/sheets
Blackout curtains/blinds
Security bed rail


Not available.

High chair
Baby cutlery and tableware


Not available.


Doctor on call
Washing machine
Dryer
Babysitter available on request
Activities for kids
Beach Day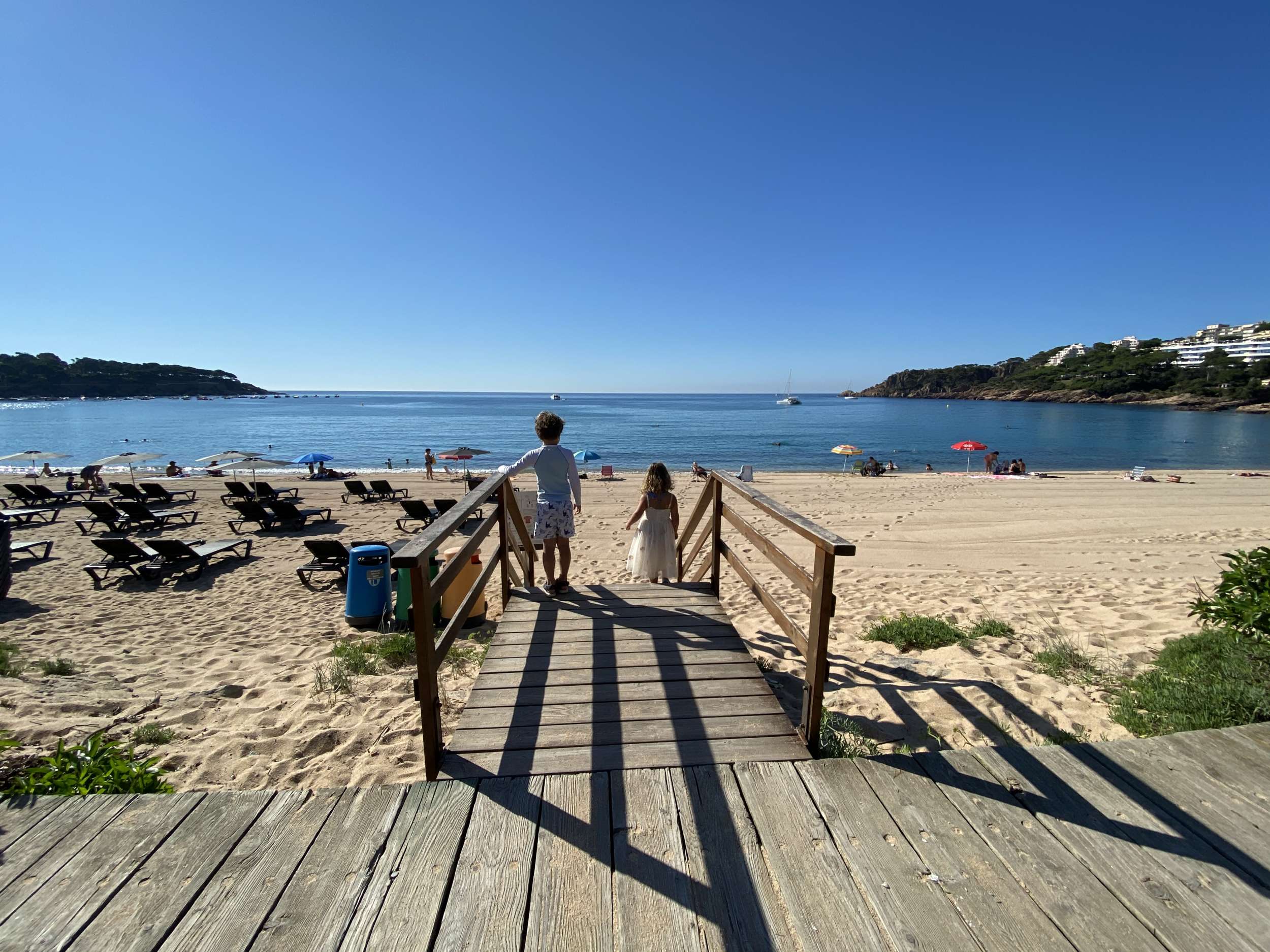 There are many gorgeous beaches in the area, and Sant Feliu's main beach is only a short walk away from the house. There is a playground for children, and in winter you'll find restaurants where you can sit and enjoy the sun located at the end of the beach, on the north side. In the summer the beach restaurants (or "chiringuito" as they are called in Spanish) will be open for you to enjoy a drink or a meal on one of their couches while the kids play in the sand.
Another nice nearby beach is Sant Pol, which is a 10-minute drive away. You can also catch a little train on the beach in Sant Feliu that will take you there. The beach in Sant Pol offers lots of activities, including windsurfing, water-skiing, snorkelling or scuba diving. There are also lots of good restaurants and cafés to try.
Rosamar Cove is also worth visiting (but should be avoided on weekends in August). During the high season visitors must pay 10€ to park in the area, but it is worth it!
More information about beaches and coves can be found on the website www.guixols.cat
Parc Aventura in Sant Feliu de Guixols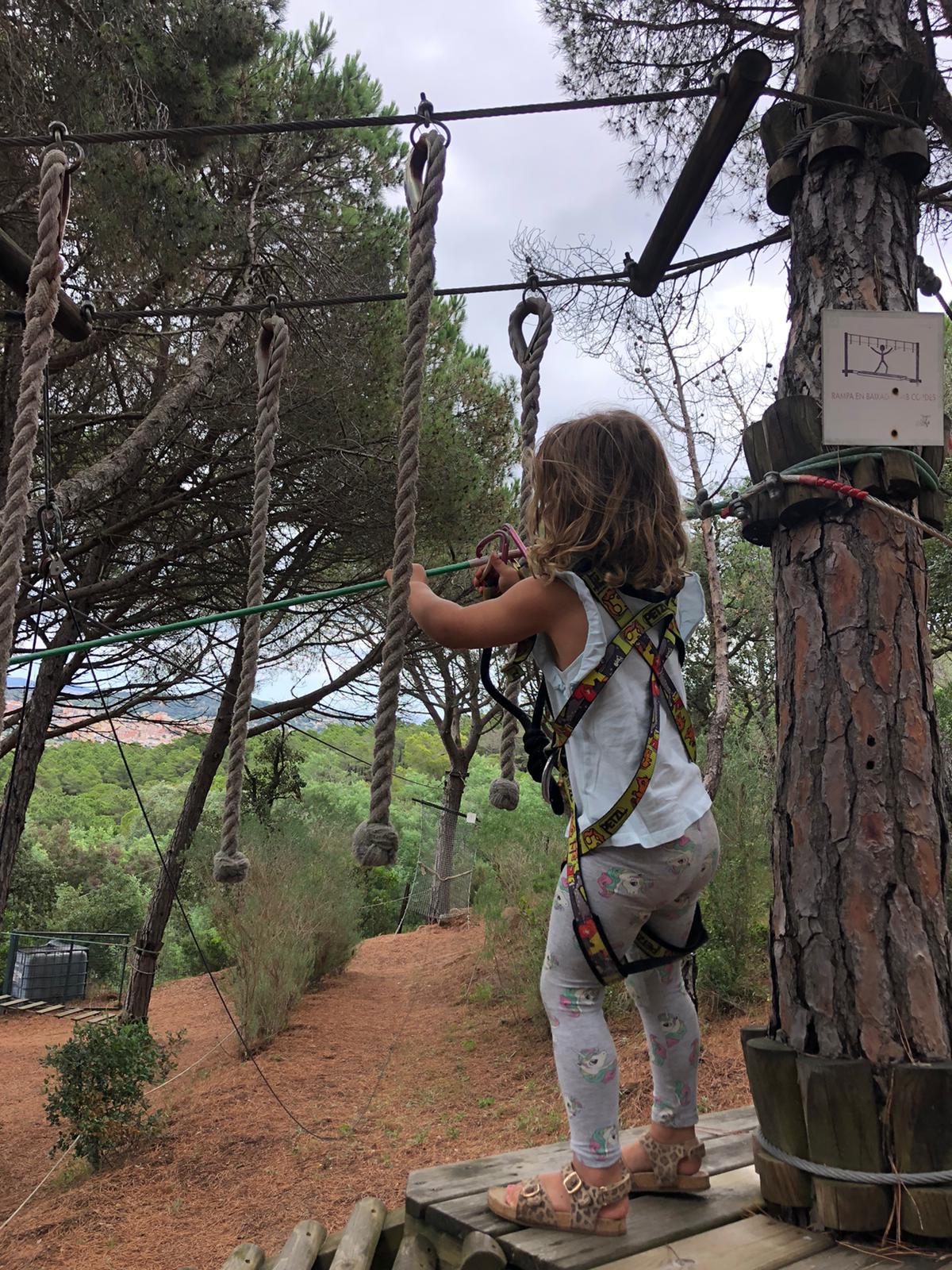 This is an adventure park for kids and adults, with different climbing and rope circuits through the trees, as well as paintball and laser tag. The park also offers more challenging activities like a via ferrata, hiking, and canyoning with one of their experienced guides. They also rent equipment here if you want to do the via ferrata in Cala del Molí (see more details in the section about activities for adults). More informacion can be found on their website: www.parcaventurasantfeliu.com
Walks along the coast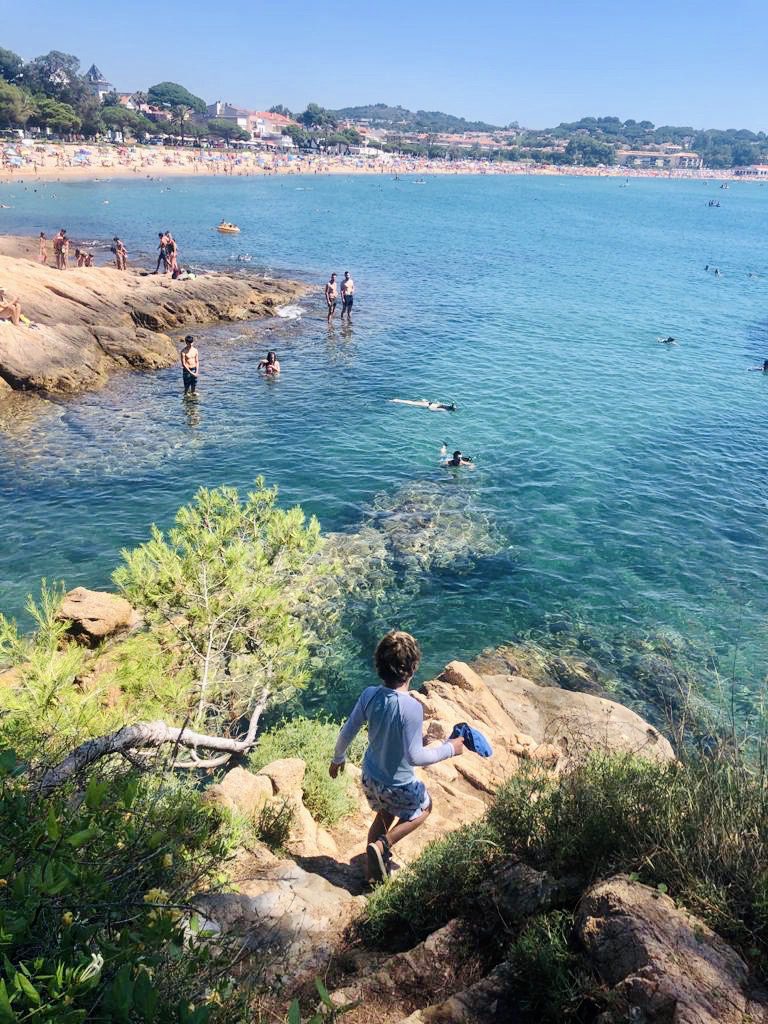 The Costa Brava is known for its rugged coastline with many inlets. Some of these areas are almost impossible to access by car, which is why they remain practically untouched. There are several walks along the coastline (known as Caminos de Ronda), with different difficulty levels. The path from Sant Pol beach to Sant Feliu de Guíxols beach (about 5km round trip) is easily accessible, but bear in mind that there are several sections with stairs. An easy walk with kids is the stretch between Calella de Palafrugell and Llafranc: flat and with many places to stop, have a drink and take a break if needed. Make sure you pack comfortable and sturdy footwear and don't forget the sunscreen.
Activities for adults
Via Ferrata
This climbing route (with cables and chains attached to the walls) is the only via ferrata in Europe that is located right by the sea. Access is free, but you need equipment to climb. There are different routes with different difficulty levels, making it suitable for both beginners and expert climbers of all ages. The starting point is Cala del Molí and several companies in the area offer equipment for rent. Check out more information here: www.viaferratacaladelmoli.com
Rent a boat
Rent a boat to go fishing or just to enjoy the beautiful views from the ocean and take a swim away from the crowds. One option is www.renteolo.com.
Shopping
In Playa D'Aro (a 15-minute drive from Sant Feliu de Guíxols) you will find plenty of stores selling well-known brands, as well as smaller shops, cafés and restaurants.
Enjoy the Art scene at the Espai Carmen Thyssen
The Espai Carmen Thyssen, located in the old monastery of Sant Feliu de Guíxols, is an arts centre devoted to temporary exhibitions. It showcases paintings from national and international artists that belong to the private collection of Carmen Thyssen, a famous Spanish art collector.  While you are there, make sure to check out the monastery too.
Dali Theatre-Museum in Figueres and house in Portlligat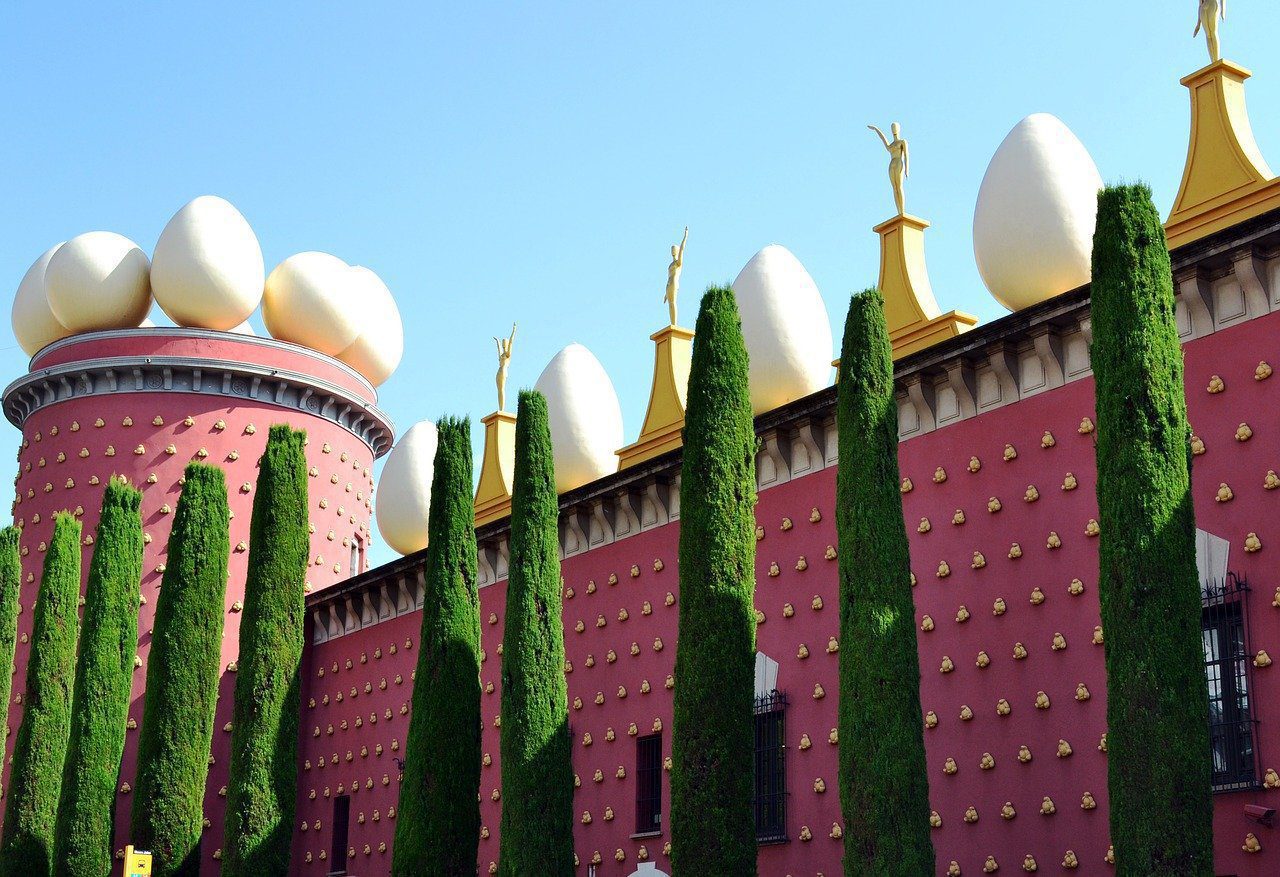 Art lovers cannot miss visiting the Dali Museum in Figueres (an hour drive from Sant Feliu de Guíxols). To make it a full "Dali day", drive just a bit further north to Portlligat (next to Cadaqués, a lovely fishing village) and visit the artist's labyrinthine house, where he lived and worked for many decades with his wife Gala. Tickets must be booked in advance on the museum's website.
The Area
Sant Feliu de Guíxols is located about 115km north of Barcelona. The town is lovely to visit all year, with the mild winters and warm summers typical of Mediterranean climates. The town itself is very lively without being too touristy, and is also a perfect starting point to explore the many beautiful beaches (both sandy and rocky secluded coves) in the area.