Tuscany, Italy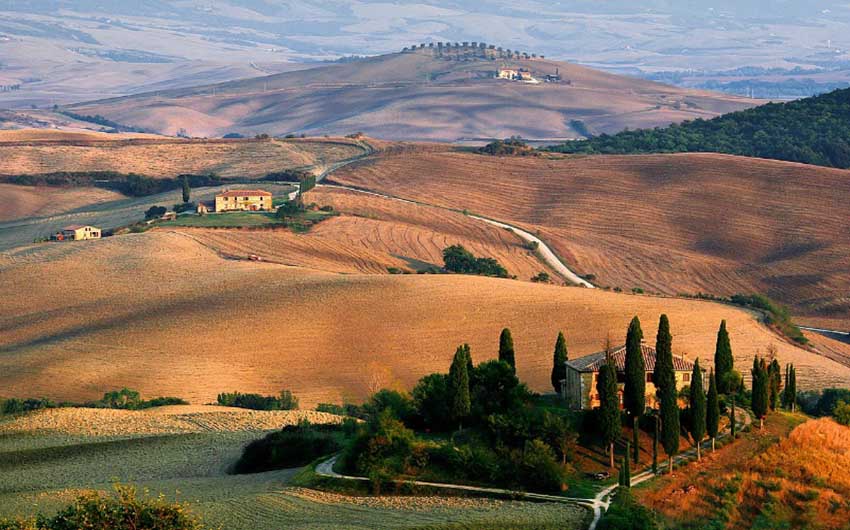 Perhaps the best known region of Italy, Tuscany has it all – history, culture, food and natural beauty – in abundance.
Considered the cradle of the Italian Renaissance, Tuscany is filled with magnificent historic towns famed for their outstanding art and architecture. From the Uffizi Gallery and the Duomo in Florence, to the beautiful piazza in Sienna and the world-famous leaning tower of Pisa, it is a region rich in culture.
But beyond the elegant towns, it is often the small mountain-top villages, built from honey-coloured stone, that enchant visitors. Overlooking rolling hills and fertile valleys, and often crowned with medieval castles, wandering through the cobbled streets and browsing in the markets of these lost-in-time villages is half the fun of visiting Tuscany.
And then, of course there is the food and wine: strewn across these hills and valleys, between the towering cypresses and oak forests, are vineyards producing some of the finest wines in the country and olive groves that produce equally high quality oils – all the better to complement the fantastic local cuisine.
The Tuscans are masters of 'the good life' and only too happy to share it with visitors.
| | |
| --- | --- |
| Country | Italy |
| Languages spoken | Italian |
| Currency used | Euro |
| Area (km2) | 301,338 |