About The Little Voyager Family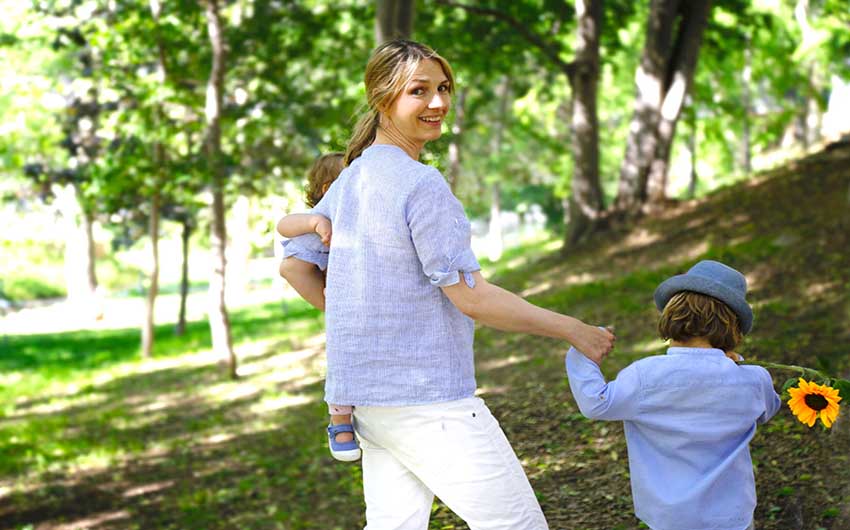 Hi!
I'm Ilonka Schäfer, mother of two and founder of The Little Voyager.
It gives me great pleasure to share The Little Voyager with you. Ever since my father took me on my first trip abroad aged two months old I've loved visiting new places and discovering different cultures, so to now be able to combine my passion for travel with helping others to find the ideal family holiday is a real joy.
The inspiration for The Little Voyager came when my son was a toddler and we went on our first holiday as a family. We booked a self-catering apartment that looked beautiful on the website… but when we arrived the reality was nothing like the photos. The bed was too small to co-sleep and the staircase was a constant danger to my son, who was just about to walk.
The trip that was supposed to be a relaxing break ended up being more stressful than staying at home would have been.
I knew that I couldn't be the only mother who wanted to be able to go on holiday and stay somewhere that catered to children but that was also beautiful and relaxing for adults. And so my search for truly family-friendly hotels, guesthouses, villas and apartments began.
To make it into The Little Voyager's collection, every accommodation has to please not just the younger members of the family, but also the parents. I search for places that have plenty of character and style but that have also been equipped specifically with young families in mind.
This means no hidden hazards for youngsters, but instead stair gates, fences and child proofing where needed, as well as a good supply of baby gear – potties, high chairs, cots, toys and more – so that families don't have to pack half the house up to go away.
I am a strong believer in kids finding inspiration and entertainment in the natural environment, so I look for properties that are close to nature, where families can slow down, enjoy the simple pleasures in life, and spend quality time together.
From my home base in Barcelona, Spain, I (or one of my team) personally inspect every place we list to make sure it meets our exacting standards, so that we can recommend these places with complete confidence.
I hope you enjoy browsing this carefully chosen collection of properties. If you have any questions or wish to book a property, please don't hesitate to get in touch.