Algarve, Portugal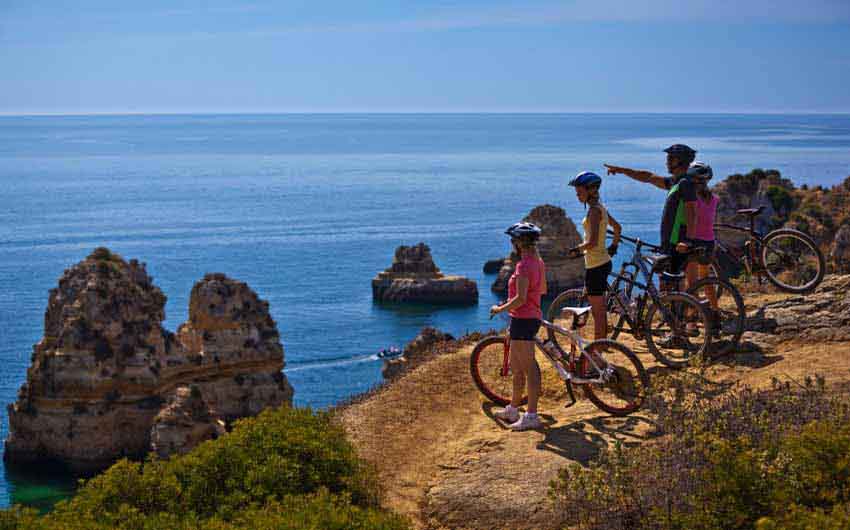 The Algarve is without doubt Portugal's prime holiday destination. With countless golden pockets of sand separated by limestone cliffs, views of cobalt blue seas and dozens of golf courses, it's no surprise that tourists have been flocking here since the 1960s. From Lagos to Faro, the Algarve is a long ribbon of hotels, apartments and villas hugging the picturesque coast.
Thankfully, mass development has been limited to a thin strip beside the sea. Venture inland and you will find a far more authentic experience of Portugal, where ancient castles perch above flower-covered hillsides, where whitewashed villages are surrounded by olive and almond groves, and where rural life still lived in harmony with nature.
The western Algarve too is mostly undeveloped. Whipped by constant winds and battered by huge swells that roll in off the Atlantic, it has a desolate feel but is a surf and water sports paradise. Whether on the sheltered beaches of the south coast or the vast empty ones of the west, however, the Algarve's easy-going lifestyle, wonderful food, superb wines and friendly people are never far away.
Recent News:
2nd December 2019: The Algarve is a beautiful destination year-round for sun-seekers and nature lovers. Find out how this location is a great family holiday destination.
| | |
| --- | --- |
| Country | Portugal |
| Languages spoken | Portuguese |
| Currency used | Euro |
| Area (km2) | 92,212 |