General
The Berlin City Escape
is the perfect family plan with the little ones in the big city.                             ..
Total capacity:
Two bedroom apartment, sleeps maximum 4-5 (2 adults, 2 kids and 1 baby)
Bedrooms:
1 double bedroom (with space for one cot)
1 children's bedroom (sleeps 2)
Bathrooms:
Things to know:
Second floor apartment with no lift.
---
Bright and immaculately decorated, this two bedroom, two bathroom apartment is located on a quiet residential street. Elegant and airy, but equipped with everything young children need, it appeals to both adults and little ones.
White walls, white wooden floors, large windows and Scandinavian-style design lend the interior a fresh, clean feeling, whilst the mix of vintage and contemporary furniture is cool yet characterful.  Child-size chairs and tables, toys and more add a playful touch.
The open plan kitchen and dining room is sparkling, modern and spacious enough to sit up to ten, with a sunny sitting room leading off it. A fireplace will keep you warm and cosy on winter evenings, and in summer you can throw open the doors to the balcony and enjoy views to the park.
The minimally furnished adult bedroom, also with a predominantly white décor, exudes calm, while the children's room, equipped with bunk beds, is a colourful treasure trove of soft toys and games. Two bathrooms, one with a shower, the other with a bathtub, make bath time easy for the whole family.
At 130 square metres the apartment is spacious enough for a young family of four to five (two adults, two kids plus one baby), and the child-friendly neighbourhood means there is a wealth of activities and eateries within easy walking distance.
Check-in time
12:00
Check-out time
10:00
Minimum Stay
There is a minimum stay of 3 nights
Prices from
FROM 120-135 Euros per day depending on season and based on 2 adults.
Please note there is a 10 Euros charge per day for each additional person and a 30 Euros extra charge for cleaning.
All taxes included.
Deposits / Cancellations
Cancellation made more than 7 days prior to the stay are not subject to cancellation fee.
After that a 100% fee will be charged.
Facilities
Dryer
Hairdryer
Ironing board
Restaurants close-by
Shops close-by
TV
WiFi
Room 1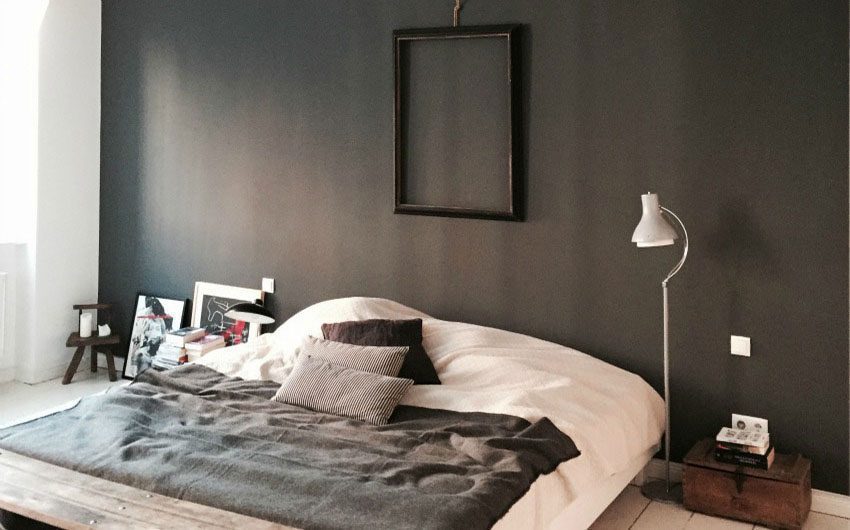 Room 2

1 travel cot
Blankets/sheets

Bathtub
Bath toys
Baby shampoo/gel


High chair
Bottle warmer
Blender
Kettle
Dishwasher
Baby cutlery & tableware
Baby food available on request

Indoor toys & books
Playground nearby

No items available

No items available

Washing machine
Dryer
Doctor on call
Shopping possibilities close by
Pre-arrival shopping service available
Babysitting available on request
Activities for kids
Near the property:
Toy heaven
Die "Wilden Schwäne" is a toy shop filled with brightly coloured toys for all ages, all made from safe materials, and designed to stimulate young minds. www.wildeschwaene.de
Eat & Play
Prenzlauer Berg has several 'Kindercafes' (restaurants and cafes that include non supervised playgrounds and play areas) where children can make their own entertainment, while parents watch and relax over a coffee or a meal. Some recommended ones include:
Kiezkind: parents can enjoy sweet and savoury snacks, plus non-alcoholic beverages, while children can play outdoors in good weather or in the indoor sandbox in not so good weather. Books, toys, paints and more are supplied.
Das Spielzimmer: www.das-spielzimmer.net
Zuckerschnute: cafezuckerschnute.de
Ice Cream
For the best ice creams in the area, don't miss a trip to Hokey Pokey, where fantastic flavour combinations change daily. www.hokey-pokey.de
Youth Farm
A community farm project for children, where older children can learn about animal care, growing, harvesting and cooking food and where, on the first and third Saturday of every month, younger children can ride ponies. www.jugendfarm-moritzhof.de
A day at the lake
An oasis in the middle of the city, the Plötzensee is a natural lake where families gather in summer to swim, relax on the beach, and enjoy the outdoors. There are playgrounds, trampolines, beach volleyball, table tennis and other games to keep youngsters entertained plus plenty of places to eat. A great escape on a hot day. www.strandbad-ploetzensee.de
Outdoor pools
There are several outdoor pools in Berlin, some of which include shallow pools for babies and toddlers and water slides for slightly older children. Two recommended pools are:
Sommerbad Humboldthain (www.berlinerbaeder.de/baeder/sommerbad-humboldthain)
Kinderbad Monbijou (www.berlinerbaeder.de/baeder/kinderbad-monbijou)
Further afield:
Safari in the City
A safari park in the city, you can travel around Tierpark by electric train and spot the Big Five, as well as monkeys, lemurs and crocodiles and watch many of the animals being fed. The park includes plenty of bathrooms, children's areas and places to eat. www.tierpark-berlin.de/en
Berlin Zoo
A large zoo in the heart of the city where, in addition to lions, giraffes and hippos you can see rare and endangered species such as orang-utans and watch the animal feeding and shows. www.zoo-berlin.de/en
Legoland
Includes factory tours, 4D cinema experience, dragon rides through the enchanted castle and lessons in building Lego racing cars. www.legolanddiscoverycentre.de/berlin/en
Activities for adults
There is no shortage of places to visit and things to do for adults in Berlin, from historic buildings and theatres to a whole island that is home to various museums.
Hop-on, hop-off bus tours, river cruises and bike tours all offer different views of this city rich in history.
The Brandenburg Gate, Berlin Wall and Holocaust Memorial all offer insights into the city's past, while the Potsdamer Platz offers shopping, entertainment and art.
Resources for visitors to Berlin:
The Area
Although centrally located, Prenzlauer Berg is leafy, green and pleasantly laid back.
Once a bohemian and slightly edgy neighbourhood due to the influx of artsy, alternative West Berliners following the fall of the Berlin Wall, the area has 'grown up' and been gentrified in the past decade or so.
Nowadays its streets are lined with organic food shops, health clubs and boutiques selling handmade arts and crafts. People get around by bike, and while away the hours people-watching from pavement cafes and beer gardens. The foodie scene is thriving, microbreweries are springing up and there is a tangible atmosphere of creativity.
It's not surprising then that so many young families choose to live here: Prenzlauer Berg has the highest birth rate in Berlin, and is overflowing with family-friendly venues and activities. It's the ideal base for couples with young children to explore Berlin.