Mauritius, East Africa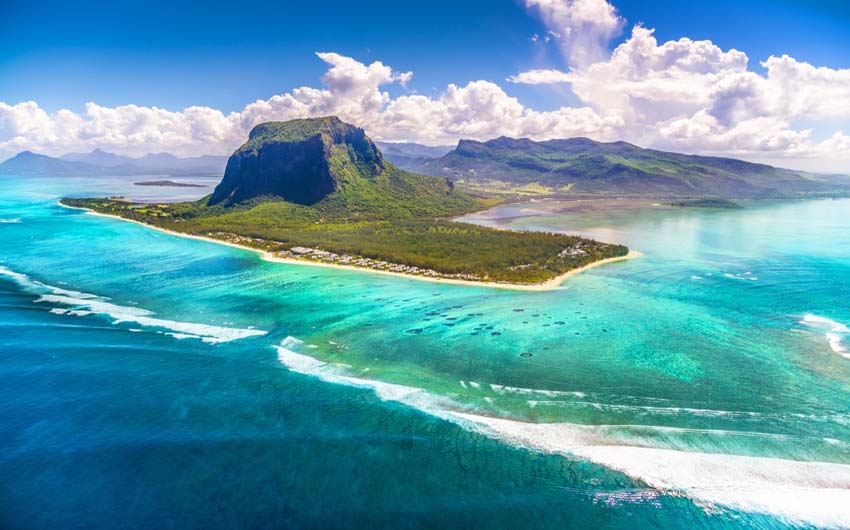 Mauritius is a small island in the Indian Ocean, off the coast of Africa. It is known for its gorgeous beaches, multicultural heritage, and stunning volcanic landscapes. The island's lagoons are protected by the world's third largest coral reefs, making it an amazing place to dive, snorkel, swim with dolphins, and even whale watch.
Mauritius' geographic location and colonial history—it was colonized by the Dutch, the French, and the English throughout its history—make it a culturally and ethnically diverse country, and its cuisine reflects this, often combining Indian, Creole, Chinese and European flavors. The island is also known for its rum, and visitors can tour the Chamarel Rum Factory to learn more about the island's history.
The capital city of Port-Louis is a bustling port with lots of museums, markets and architectural gems to visit. Don't miss the Port-Louis market, known for its varied products and competitive prices.
Driving across the island only takes an hour. It's easy to travel from places like the Black River Gorges National Park, which protects much of the island's remaining rainforest in the southwest, to the picturesque town of Cap Malheureux at the northern tip of the island. No matter where you decide to stay on the island, you'll find many activities within easy driving distance.
| | |
| --- | --- |
| Country | Mauritius |
| Languages spoken | Creole, English, French |
| Currency used | Mauritian Rupee |
| Area (km2) | 2040 |